KONI shock absorbers have a reputation for high performance. In order to maintain that reputation, KONI relies on quality, both in technology as well as manufacturing, to assure their dampers achieve and maintain their performance.
All through the manufacturing process the evidence of quality is found: produced from the finest materials, surfaces machined to the narrowest tolerances, strict quality-control standards incorporated in all production steps and a 100% dyno-test at the end of the production line to assure that every single damper delivers its optimum performance.
KONI racing shocks provide you
Better driver feel

Wide range of adjustment

Accurate valve adjustment mechanism, not using an inaccurate needle system

Excellent reliability and repeatability

More stability

Excellent low-speed damping *

Customer-serviceable

Better value than the competition

More control over bumps

Low friction and weight *
* especially applicable for the 2612 and 2812/2822 Series dampers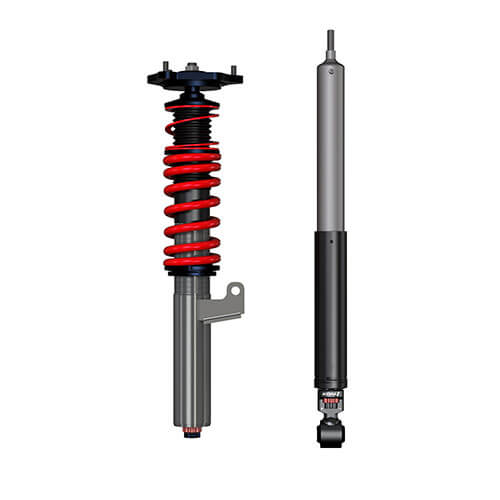 TrackDay kit
A complete damper and spring kit, the TrackDay kit is capable for standard road use, but is specifically designed to have an optimum handling on the track. The wide range of 64 predefined damping curves, and the ability the change springs and use several different spring rates, provides adaptability for many track and road conditions. The cooperation between KONI and H&R Springs will prove to be an asset, giving you the option to best tune your car to the maximum setup for both road, as well as track day use.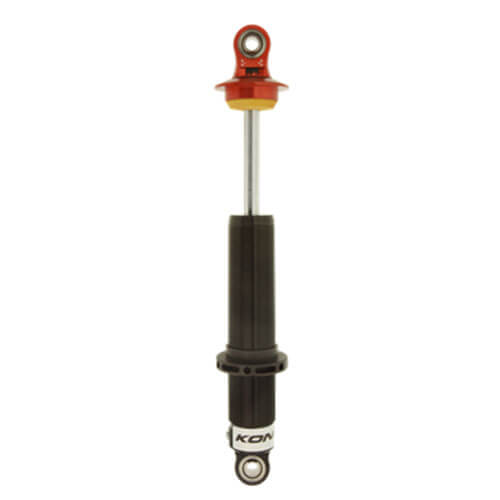 2612 series
The 2612 series are based on the proven technology of the 2812MKII two-way adjustable damper, being used by many race teams over the last decade. The major difference with the 2812MKII is the smaller diameter and the low friction parts being the standard feature.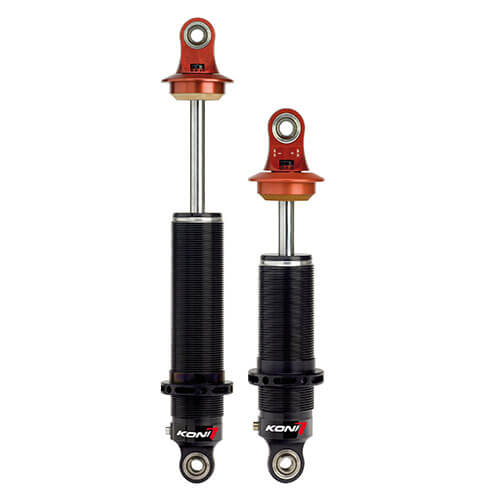 2812 & 2812 MKII series
Commitments to continuously improve the motorsport products have resulted in the next level of products. The 2812 series do not rely on the commonly used needle valves. Instead, a superior and advanced adjustment cartridge controls the opening and closing of valve loaded ports. To cater to more demand, KONI also developed the 2812 Long Body series race damper. They are an extension to the 2812MKII Series, having a range of strokes from 114 up to 224 mm.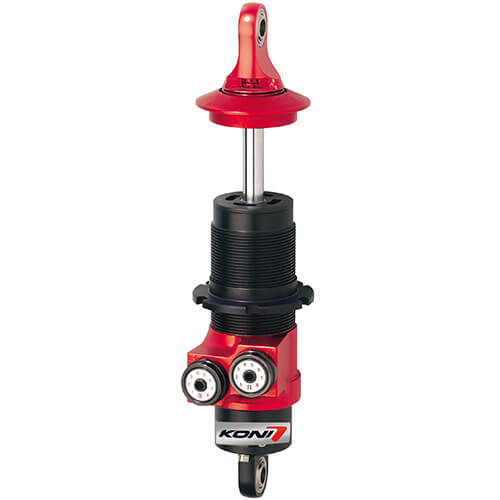 2822 MKII series
The major difference with the 2812 is the 2822 series being 4-way adjustable. It is a double wall, high pressure gas shock absorber. Specifically designed for competition purposes, it is fully adjustable while fitted on the car. It contains two adjusters in bump (compression) and two in rebound (extension).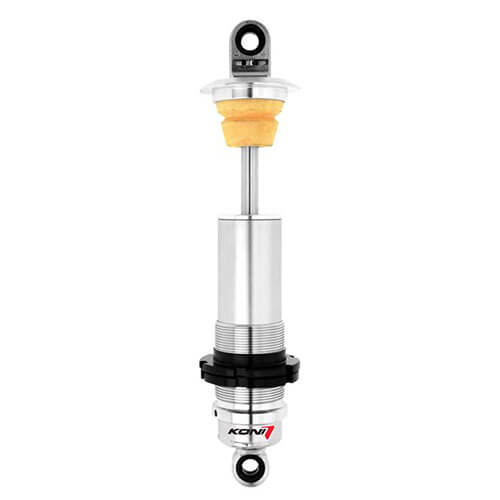 3011 series
The 3011 is a steel-bodied, externally double-adjustable high-pressure gas, COIL OVER damper. Its patented monotube design allows for independent changes to the rebound and bump damping.
The layout accepts 2.25″ I.D. or 2.50″ I.D. springs.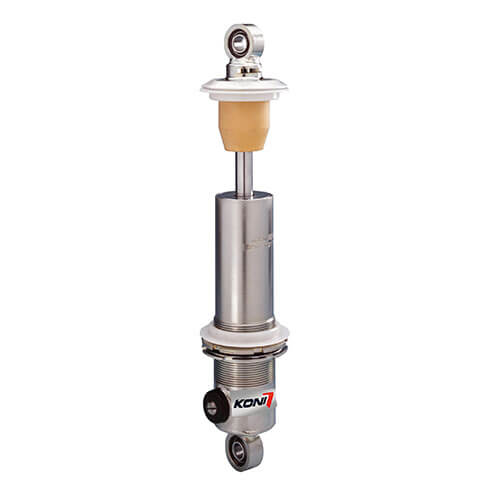 8211 series
This is a steel-bodied, externally double-adjustable, coil-over damper which has been used on World Champion Formula 1, Can-Am and virtually every other type of race car ever made.
Bump and rebound damping can be adjusted independently without removing the damper from the car.