KONI's Sport & Tuning shocks are tailor made for each application. Every shock absorber has been engineered and tested to perform with the characteristics of your specific car.
The legendary adjustable yellow KONI Sport shock provides you a sporty driving experience and exceptional road-holding.
Our STR.T shockabsorber is the perfect choice for those who desire excellent KONI quality and simple, non-adjustable performance.
Our kits complete the program, which combine the excellent KONI shocks with springs, at your convenience.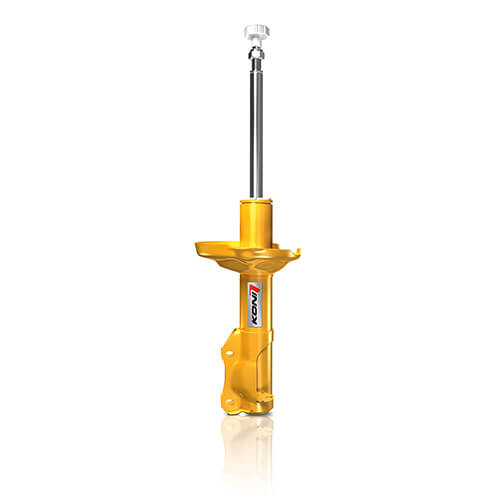 TrackDay kit
A complete damper and spring kit, the TrackDay kit is capable for standard road use, but is specifically designed to have an optimum handling on the track. The wide range of 64 predefined damping curves, and the ability the change springs and use several different spring rates, provides adaptability for many track and road conditions. The cooperation between KONI and H&R Springs will prove to be an asset, giving you the option to best tune your car to the maximum setup for both road, as well as track day use.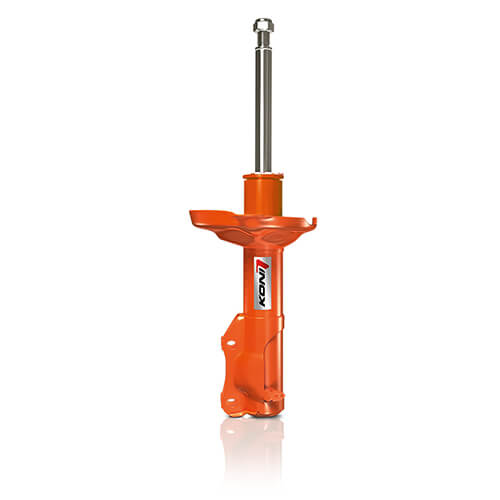 STR.T
Ready for the road? For curves? For adrenalin? For fiercely defined ideal lines and every amount of centrifugal force? We know what excites you. With the introduction of the STR.T sport damper, we give everyone the ultimate road feeling of a KONl sport chassis – the quick and easy way.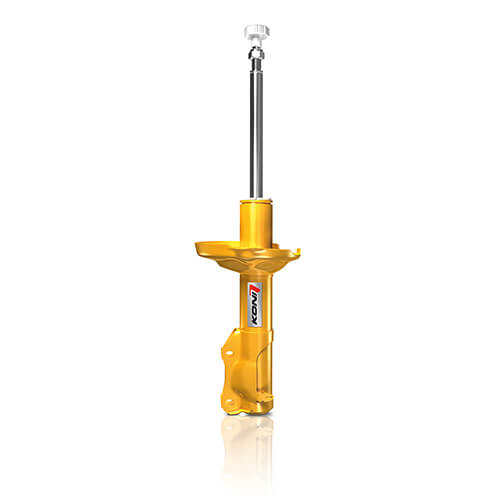 Sport
KONI's Sport shocks are designed for drivers looking for a sporty driving experience. These products focus on exceptional road-holding combined with an acceptable level of comfort. KONI Sport characteristics include responsive steering, reduced body-roll and limited body movements. Many Sport shocks are externally adjustable shock absorbers, making fine tuning even easier.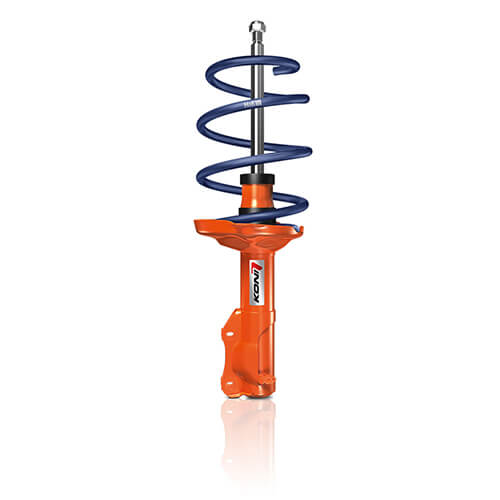 STR.T Kit
The STR.T Kit from KONI comprises KONI STR.T. shock absorbers and custom-made lowering springs from the company H&R. KONI's STR.T. shock absorbers give you perfect road holding, optimum handling and breathtaking forces. Thanks to the extremely high reaction speeds of the shock absorbers, drivers can totally rely on their equipment, even in precarious or demanding situations.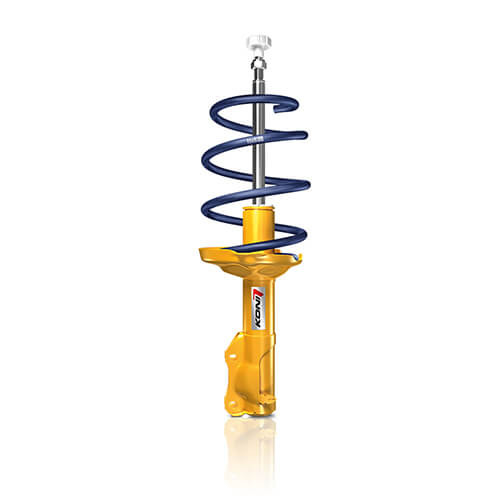 Sport Kit
Are you a tuner? Do you like high speed? Are you impressed by professional skills and dynamic sporting driving style? Then we have the right tool for you!
Our Sport shocks Kit provides the ultimate shock absorber technology by KONI. This means that you can have even better roadholding, less chassis movement and performance support without limits. Show what you've got and experience the unique driving dynamics with optimum safety!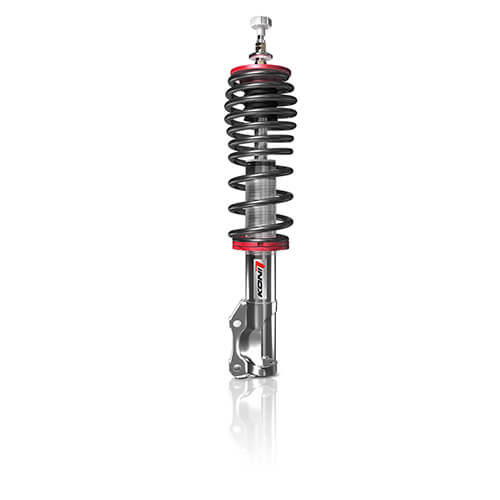 Coil Over
Are you an ambitious sports tuner and do you have speed in your blood? Are you driven by adrenaline? Then change to Radical Tuning with KONI COIL-OVER SHOCKS! Be inspired by sports coilover suspension at the highest performance levels – individually adjustable to suit your driving style.